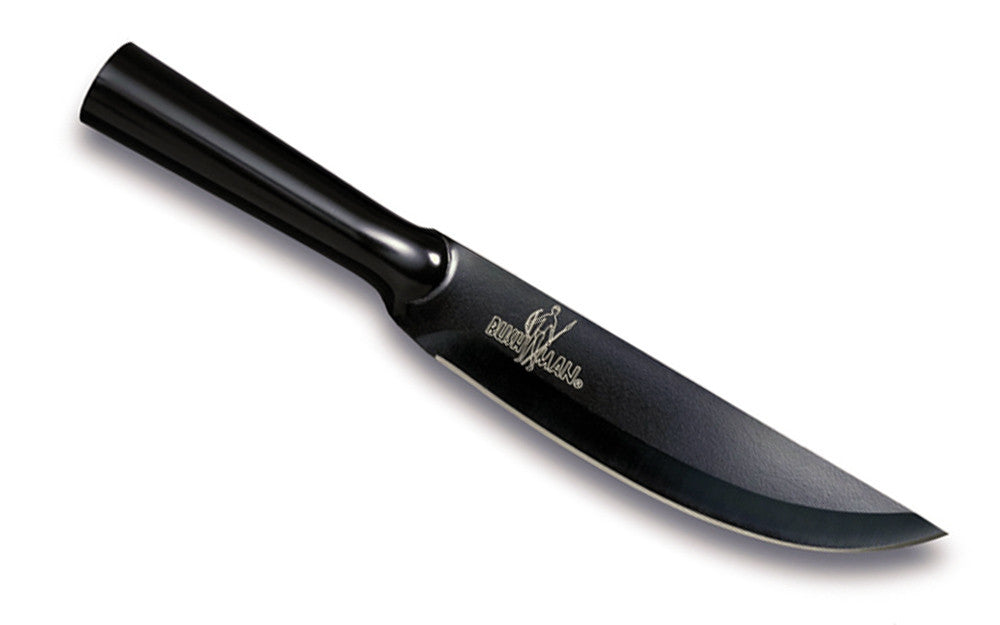 Cold Steel Bushman Standard 95BUSK
About This Knife
Details
Forged from a solid piece of steel for durability and strength
Hollow handle to safely store survival supplies
SK-5 High-Carbon Steel
Built-in fire-starter (Ferrocerium Fire Steel)
The Cold Steel Bushman knives just might give you the most blade for your buck in survival and outdoor knives. Forged from a solid piece of 2.5mm-thick SK-5 high-carbon steel, these knives have no seam or joint between the blade and handle, giving them incredible strength. In fact, they've been tested to withstand over 2 tons of pressure on the blade-handle transition.
These blades have been carefully ground to an extra-thin edge, then honed and buffed by hand to be razor sharp.
In addition, the Secure-Ex sheath includes a Ferrocerium Fire Steel fire-starter--simply strike the spine of the blade against the starter to have a fire blazing in no time.
The Bushman's hollow handle allows you to easily store small survival supplies, in addition to being able to extend the knife on a rod for leverage and additional reach.
This knife is also available in a Bowie (clip point) style.
Specifications
| | |
| --- | --- |
| Overall Length: | 12.25 in. |
| Blade Length: |  7 in. |
| Blade Style: | Straight Back |
| Blade Material: | SK-5 High-Carbon Steel  |
| Blade Thickness | 2.5 mm |
| Sheath: | Secure-Ex® Sheath With Ferrocerium Fire Steel |
| Weight (knife only) | 9.8 oz |
| Handle | Hollow |
Videos