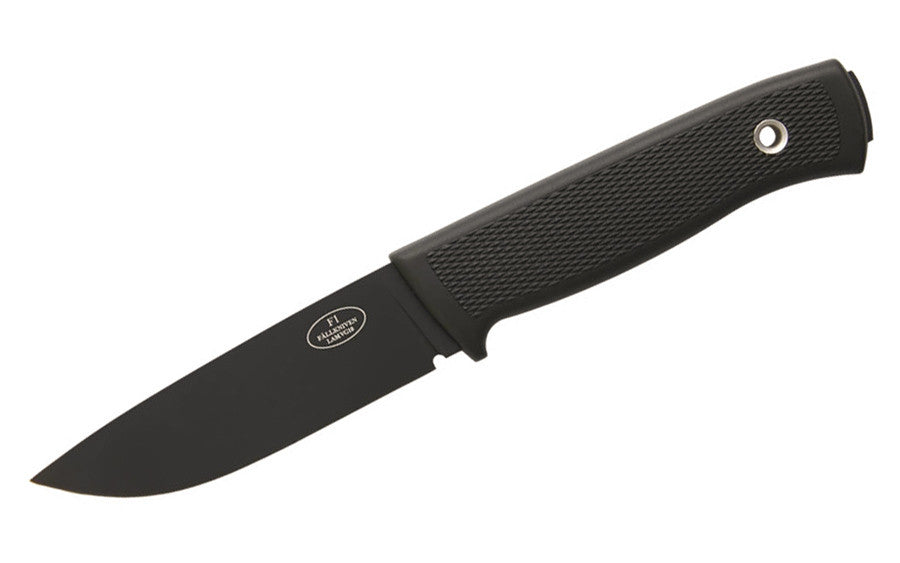 Fallkniven Pilot Survival Knife Black Leather Sheath F1b
About This Knife
Details
Handy size
Secure, comfortable grip
Laminate VG10 Stainless Steel for extreme durability
Coated with the black CeraCoat 8H to prevent corrosion and light reflection
Mod F1 Black, Swedish survival knife
This knife sets a new world standard. The model F1 combines economy, ergonomy, and technical design in a way that has never been done before and surpasses the international standards for toughness, safety, and value for money.
Since 1995, Mod. F1 has been the survival knife of pilots in the Swedish Air Force.
This knife carries with it a completely new philosophy on survival knives. With the Mod. F1, experience gained from generations of manufacturing knives is combined with modern technology. There are a great many details that ensure this knife's reliability including its carefully planned design, convenient size, and extremely durable laminated steel.
As a knife, the Mod. F1 is incredibly handy. It has a secure, comfortable grip and its laminated steel is very sturdy. Both of these features give the knife the ability to handle all kinds of daily use including demanding tasks. The Mod. F1 comes with two types of sheaths. One is a pouch type that completely and securely covers the knife. The other is a double-safety zytel sheath (one hand-operated).
The black CeraCoat 8H not only prevents undesirable light from reflecting off the blade, but also prevents corrosion.
Specifications
Overall Length:
8.3 in.
Blade Length:
3.8 in.
Blade Style:
Straight Back Blade
Blade Material:
Laminate VG10 

Stainless Steel

Blade Thickness

4.5 mm

Sheath:

All-covering Leather

Weight (knife only)

6 oz

Handle

Thermorun
Videos